YOUR AGENCY MANAGEMENT SYSTEM MANAGES THE AGENCY.
EFORMS WIZARD MANAGES THE SUBMISSION PROCESS.
Welcome to eForms Wizard, your new member benefit.  As you are a PIA member, we are so sure you are going to love it that we are giving it away for free until the end of the year!  When it is time to renew, you will receive your Gold package at 50% off - or for $50 per user, per year.  This is less than the annual cost of yellow pads and pens!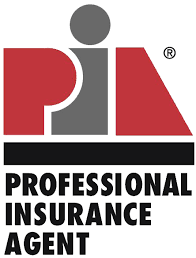 Just provide us with a little information and we respond quickly to all of your questions.
What does your submission process look like now?  Producers writing on yellow pads or handwriting on ACORD forms?  How many submissions are complete?  How long from the time the producer visits the client until the ACORD form is sent to your agency?
7 things eForms Wizard solves for you
Empowers - the Sales process @ point of sale
Saves time - enter information once – it flows to Agency, Company unique and all ACORD forms
Always Works - Anywhere, Anytime - No internet service needed. Reliable, on, and ready
Complete submissions - "agency specific packages" of forms grouped – automatic cross selling. Customizable
Risk Management - using the IRMI Glossary of Terms TM integration empowers agents to have the knowledge to sell and answer client questions as application are filled in.
Faster to market ! - send the completed applications and data quickly and easily to ALL your markets
Streamline, success - new business AND renewal workflows by being able to quickly update applications anytime during client lifecycle