agency management systems were designed to manage your agency. eforms wizard was designed to manage your submission process.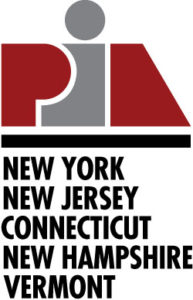 HAVE QUESTIONS OR NEED HELP?
Just provide us a little information and we will respond quickly to all of your questions.
PIA Member Agencies are loving their new submission workflow and the time they save!
"AVYST's eForms Wizard has been a great time saving product to bring potential new customers to market with up to date applications and Acord forms. I don't need to enter all the information into my agency management system to get the quote going and with the information automatically passed from form to form it saves tons of precious time. If the customer moves from prospect to insured, I just print the signed application forms into the PDF format and attach it to the customer file. I highly recommend this product! - Connie Mahoney, NJ State Director and avid eForms Wizard user
Agencies using eForms Wizard are letting us know that on average they are saving 2-3 hours of time normally spent re-keying data into their management systems. Plus, because they are getting complete submissions to market the same day their close ratio is increasing!
All it takes it changing your workflow to the Wizard Way and soon you will be saving hours spent re-keying data for business not sold.
Start taking advantage of your free PIA member benefit now!
Due to the partnership between AVYST and PIA NY NJ CT NH VT, members receive complimentary access to eForms Wizard Bronze, and a 50% discount off the eForms Wizard Gold subscription price, which means members pay only $50 per user per year!