As a producer in an independent agency,are you tired of the endless back and forth working with your underwriter? Do new,required forms somehow show up late in the process? Do last minute data corrections make it difficult to obtain accurate quotes at the outset?
What if there were a way to complete the data accurately on the first pass and easily send the complete set of forms to your underwriter so you can quickly block the market and provide your client with an accurate quote the first time? Now there's a way. Using eForms Wizard, you can dramatically improve the submission process and ensure you have everything you need when meeting with your client.
"eForms Wizard streamlines our workflow with our commercial clients. We are able to choose the forms we need, enter the information once, easily share and edit our forms with coworkers, if needed, and then get them to the carrier in a very efficient manner!"
– David Feir, Altitude Insurance  
GET TO MARKET FASTER!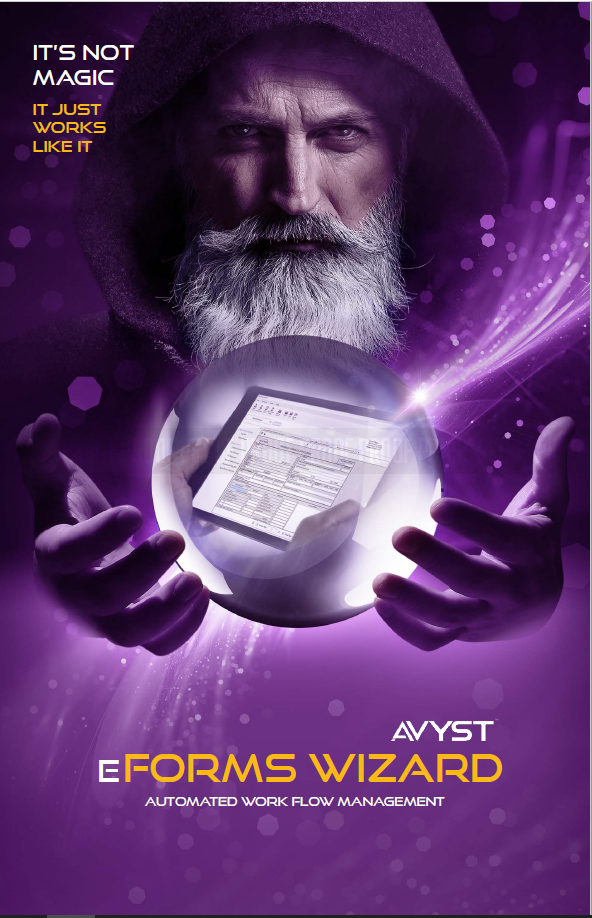 AVYSTit! ™  with eForms Wizard
AVYST helps your agency become more productive while also becoming "easier to do business with" as a byproduct of the automated sales pipeline and communication work-flow. Designed by agents for agents, AVYST helps you operate far more smoothly and rapidly, dramatically reducing wasteful repetitive data entry and eliminating excessive touch points. AVYST is the path to increasing production, to more profits, and to more clients. Everyone wins: clients, agency staff and carrier partners. If binding more business is important to you, AVYST is the solution!
INSURANCE: Simple. Easy. Done.